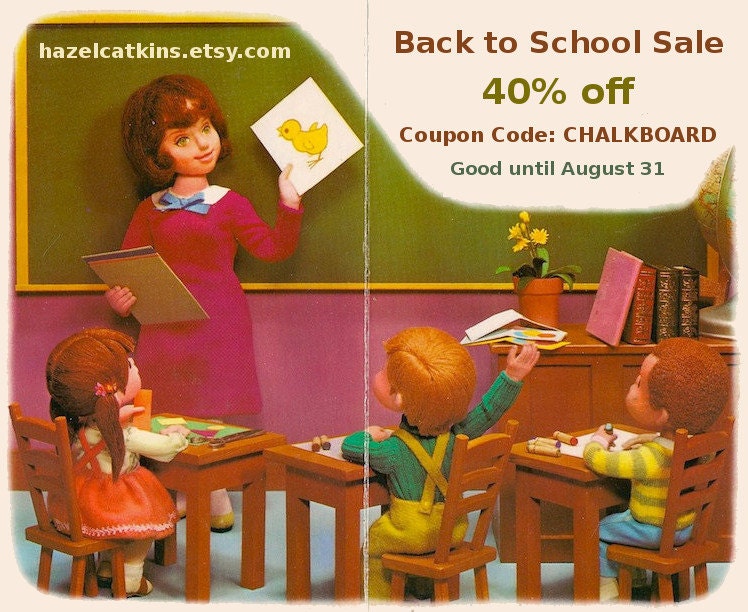 I remember long ago when school started in September, after the Labor Day festivities, right about the time that the air started to get crisp and cool. Back then, it felt good to start back to school after a nice 3 month break. 
This year, though, school is starting next week. The kids had just a little over 2 months to independently explore. I feel a bit bad for them, but I do love that I get to shop for school supplies earlier and earlier each year.
So, to celebrate the beginning of another school year (and to earn some cash for some coveted school supplies), I'm offering a 40% discount. Just type CHALKBOARD into the coupon code box and you're good to go!
Happy school shopping,
Hazel