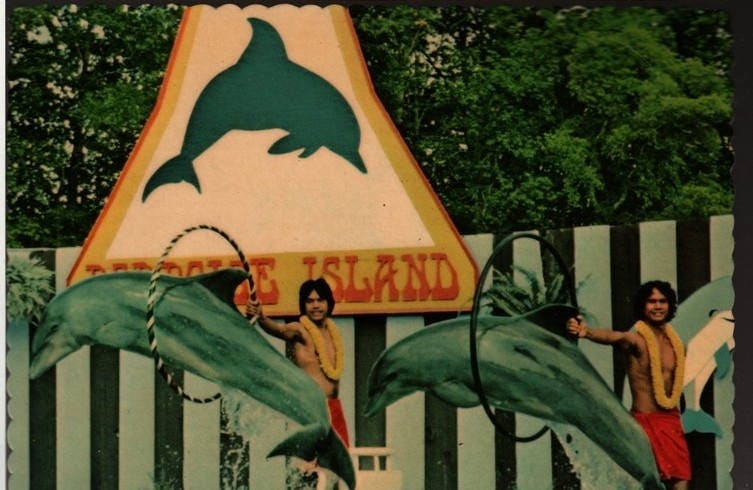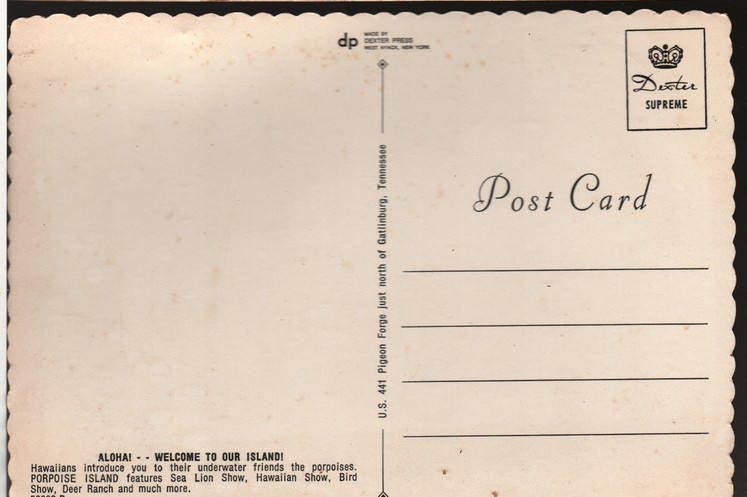 Porpoise Island – Pigeon Forge, Tennessee – Vintage Souvenir Postcard

In good condition with wear to the edges and yellowing.
Some stains on back of card.

Back of card reads:
Aloha! Welcome to our island! / Hawaiians introduce you to their underwater friends the porpoises. Porpoise Island features Sea Lion Show, Hawaiian Show, Bird Show, Deer Ranch and much more.

+ + + + + + + + + +

If you'd like to join my mailing list to find out about any upcoming sales or to get some cute clipart, please go to http://hazelcatkins.shop/about

to sign up. I promise to only write when it's really exciting, like a big sale or a birthday.