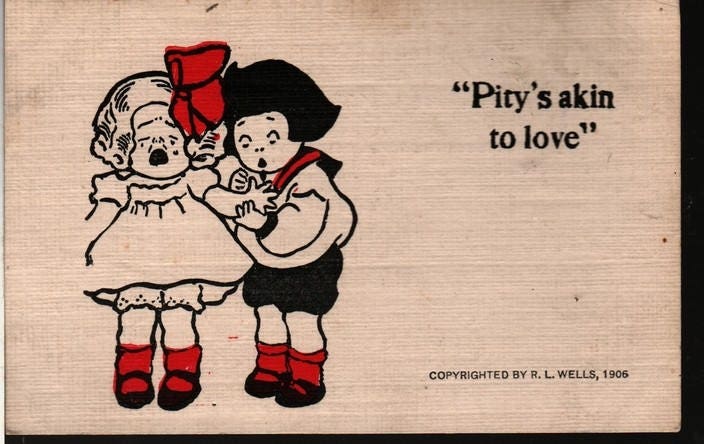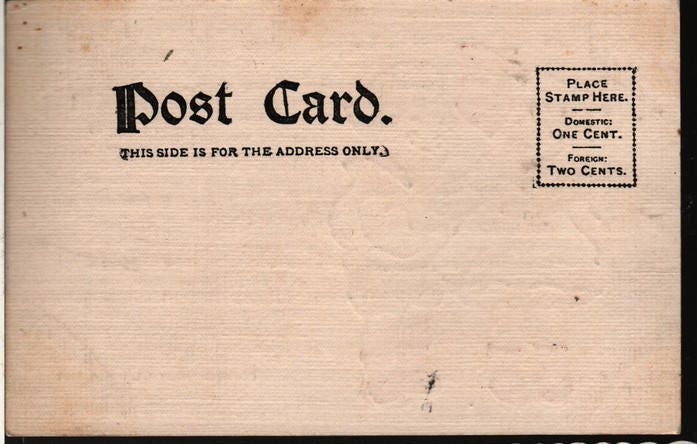 Pity's Akin to Love – R. L. Wells, 1906 – Vintage Linen Postcard

In good condition with wear to the edges and yellowing.
Some stains on back of card.

Back of card reads:
Post Card / This Side is for the Address Only / Place Stamp Here. / Domestic: One Cent / Foreign: Two Cents.