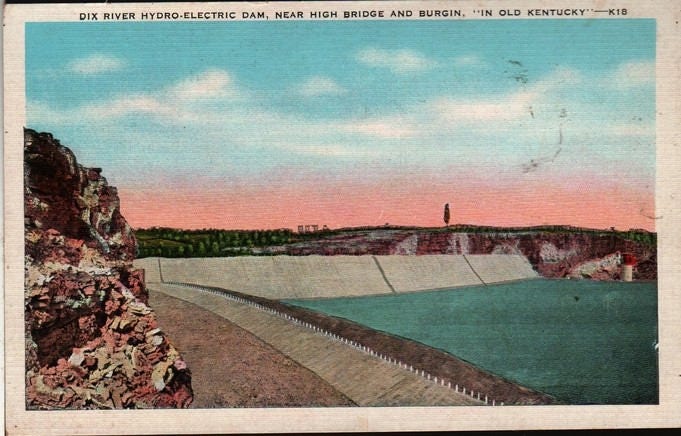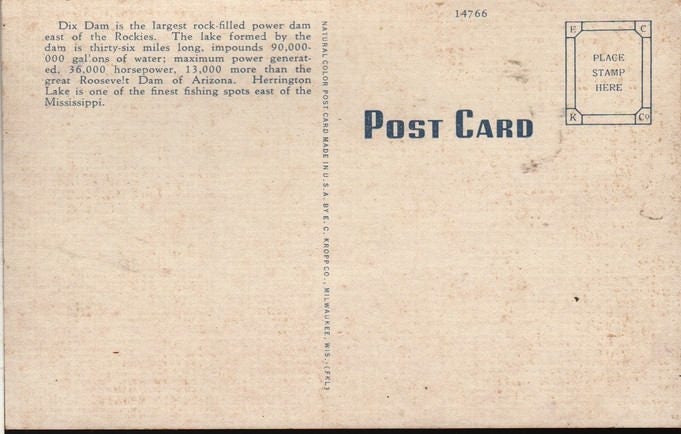 Dix River Hydro-Electric Dam – Kentucky – Vintage Linen Postcard

In good condition with wear to the edges and yellowing.
Some stains on back of card.

Back of card reads:
Dix Dam is the largest rock-filled power dam east of the Rockies. The lake formed by the dam is thirty-six miles long, impounds 90,000,000 gallons of water: maximum power generated, 36,000 horsepower, 13,000 more than the great Roosevelt Dam of Arizona. Herrington Lake is one of the finest fishing spots east of the Mississippi.

+ + + + + + + + + +

If you'd like to join my mailing list to find out about any upcoming sales or to get some cute clipart, please go to http://hazelcatkins.shop/about

to sign up. I promise to only write when it's really exciting, like a big sale or a birthday.