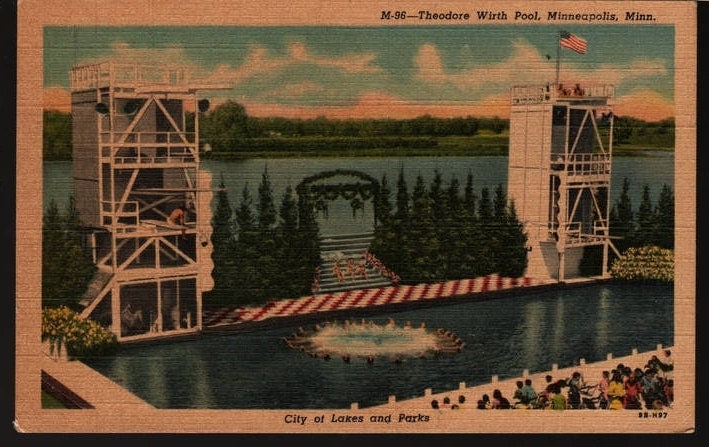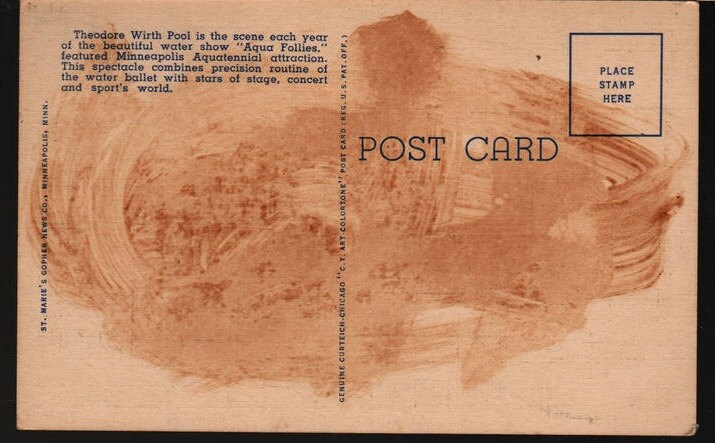 Theodore Wirth Pool

In good condition with wear to the edges and yellowing.
Stains on back of card.

Back of card reads:

Theodore Wirth Pool is the scene of the beautiful water show "Aqua Follies," featured Minneapolis Aquatennial attraction. This spectacle combines precision routine of the water ballet with stars of stage, concert and sport's world.
+ + + + + + + + + +

If you'd like to join my mailing list to find out about any upcoming sales or to get some cute clipart, please go to http://hazelcatkins.shop/about

to sign up. I promise to only write when it's really exciting, like a big sale or a birthday.