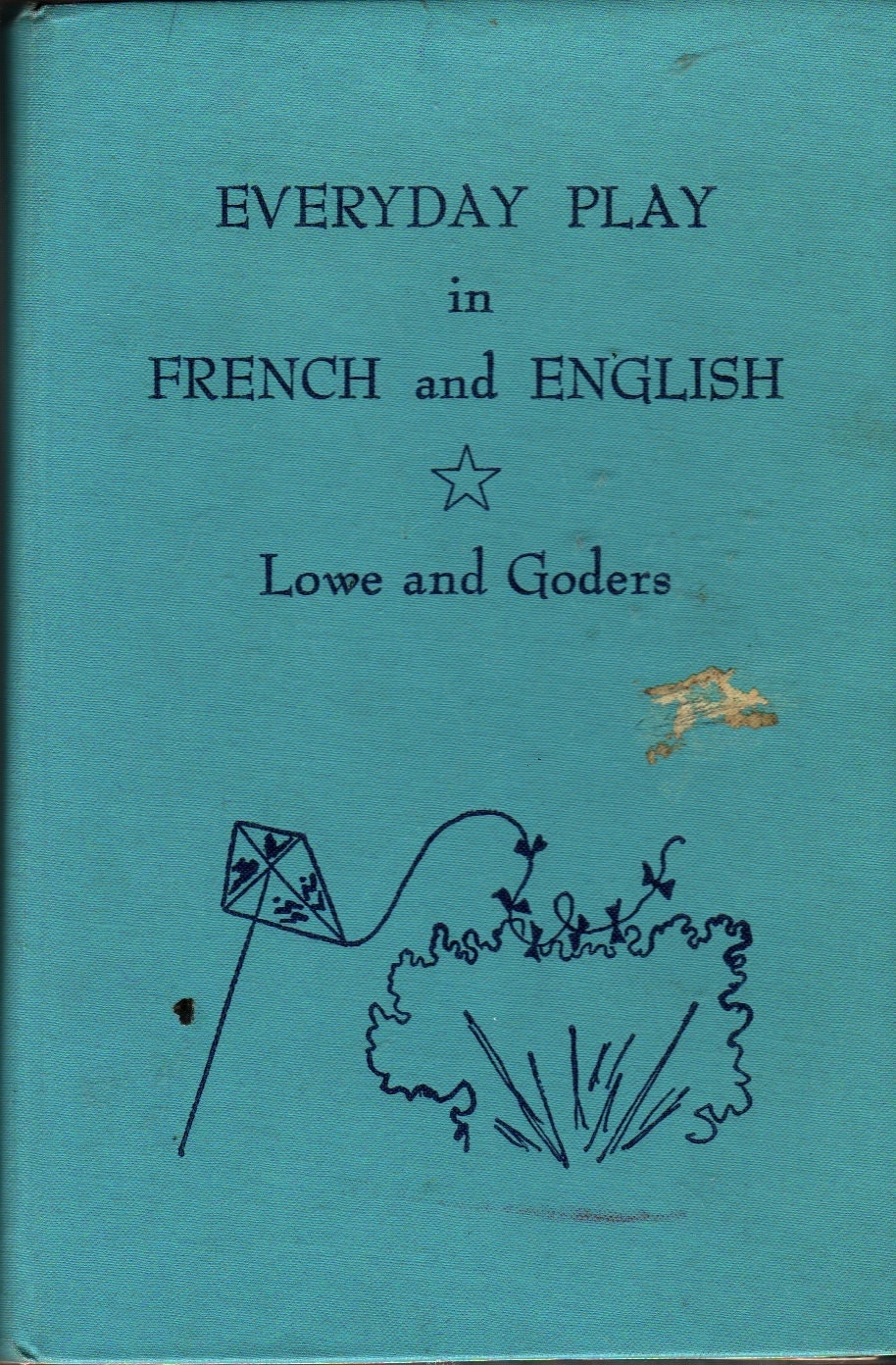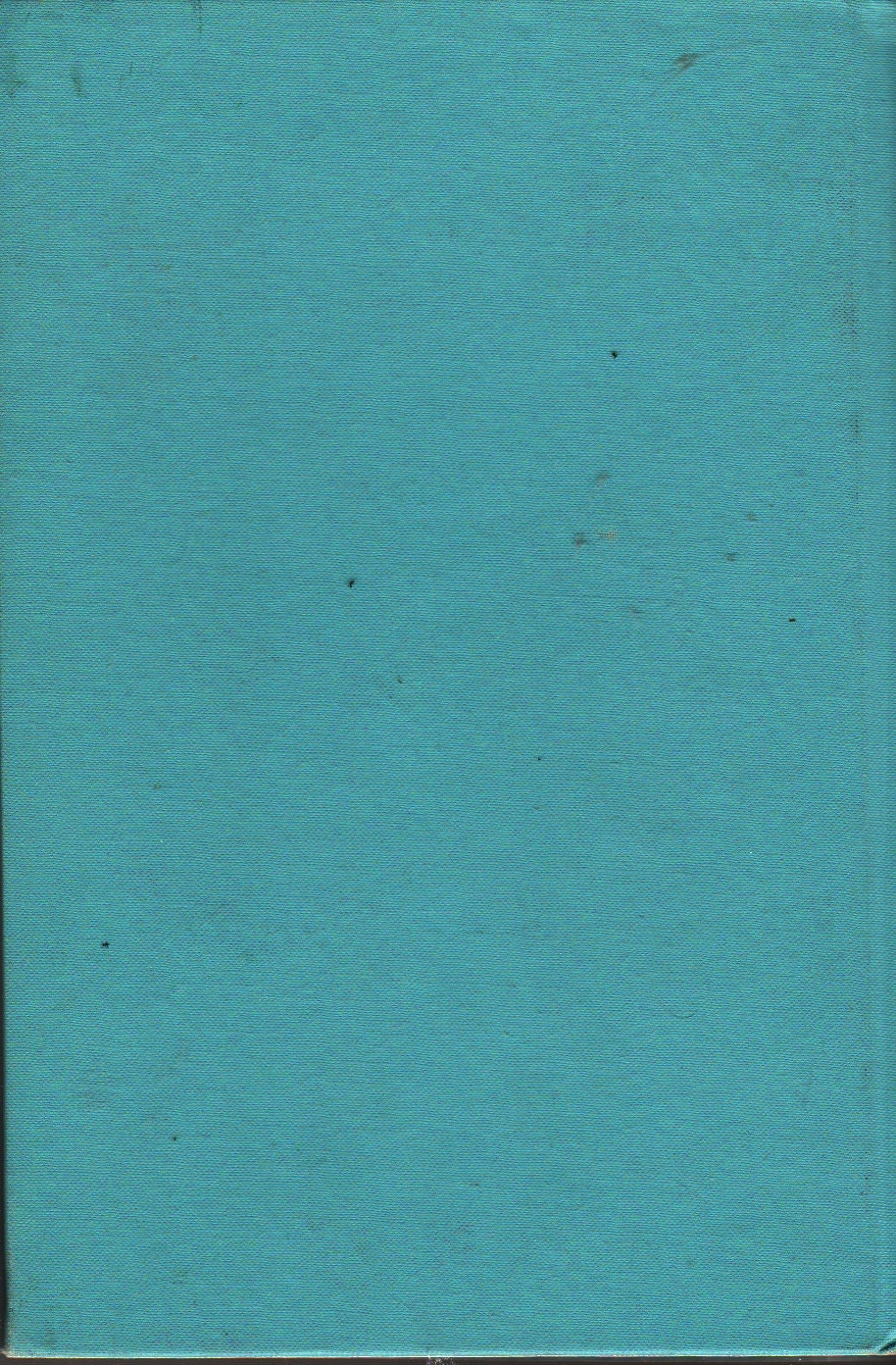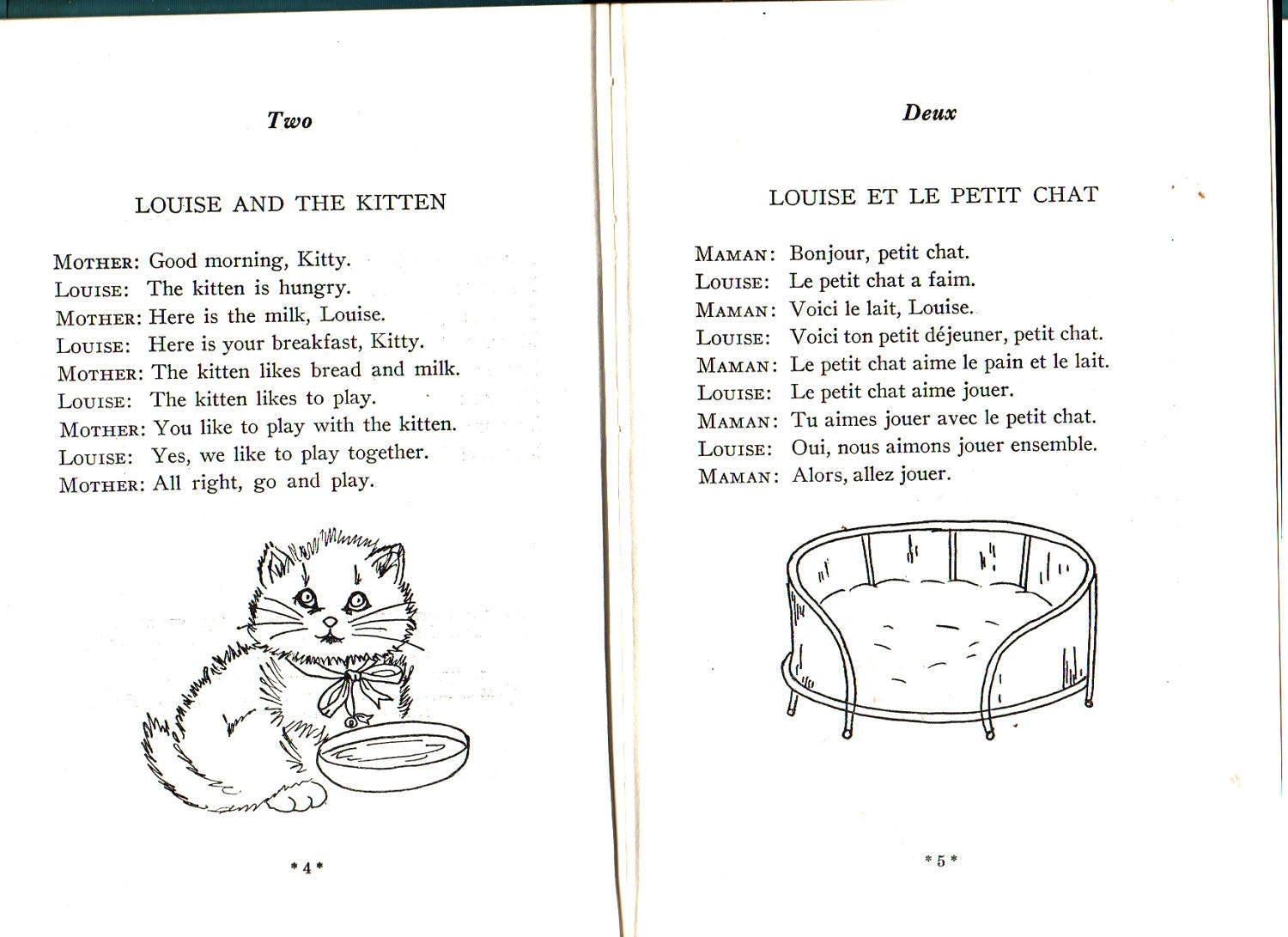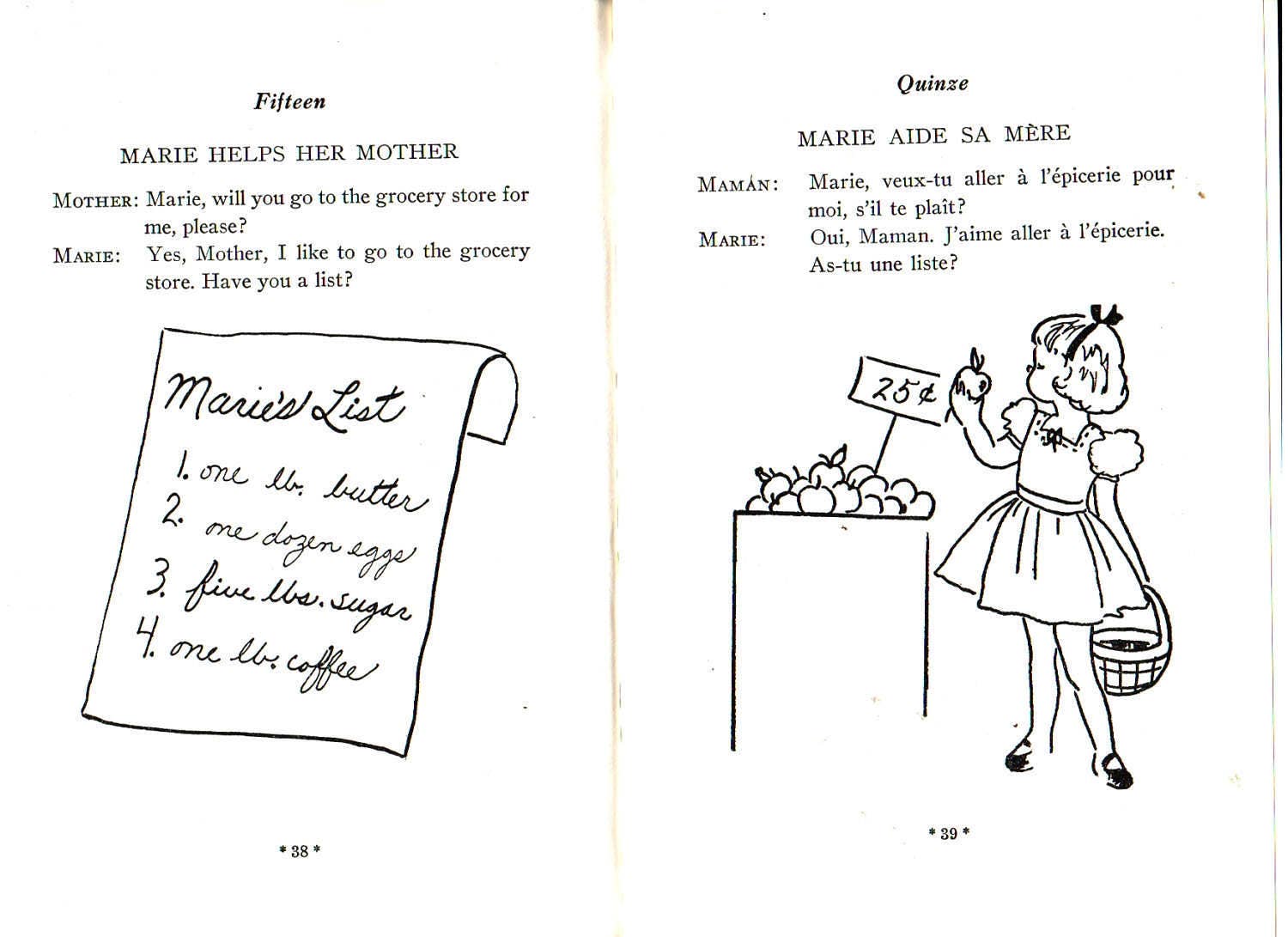 Everyday Play in French and English
Written by Berenice Bryant Lowe and Albertine Bernard Goders
Illustrated by Joy Wood and Carole Robbins
Banks Upshaw and Company, 1960
117 Pp.
Hardcover
Great book for teaching French to children.
In good condition with wear to the cover and yellowed pages.
Inventory # 70457
+ + + + + + + + + +

If you'd like to join my mailing list to find out about any upcoming sales or to get some cute clipart, please go to http://hazelcatkins.shop/about

to sign up. I promise to only write when it's really exciting, like a big sale or a birthday.