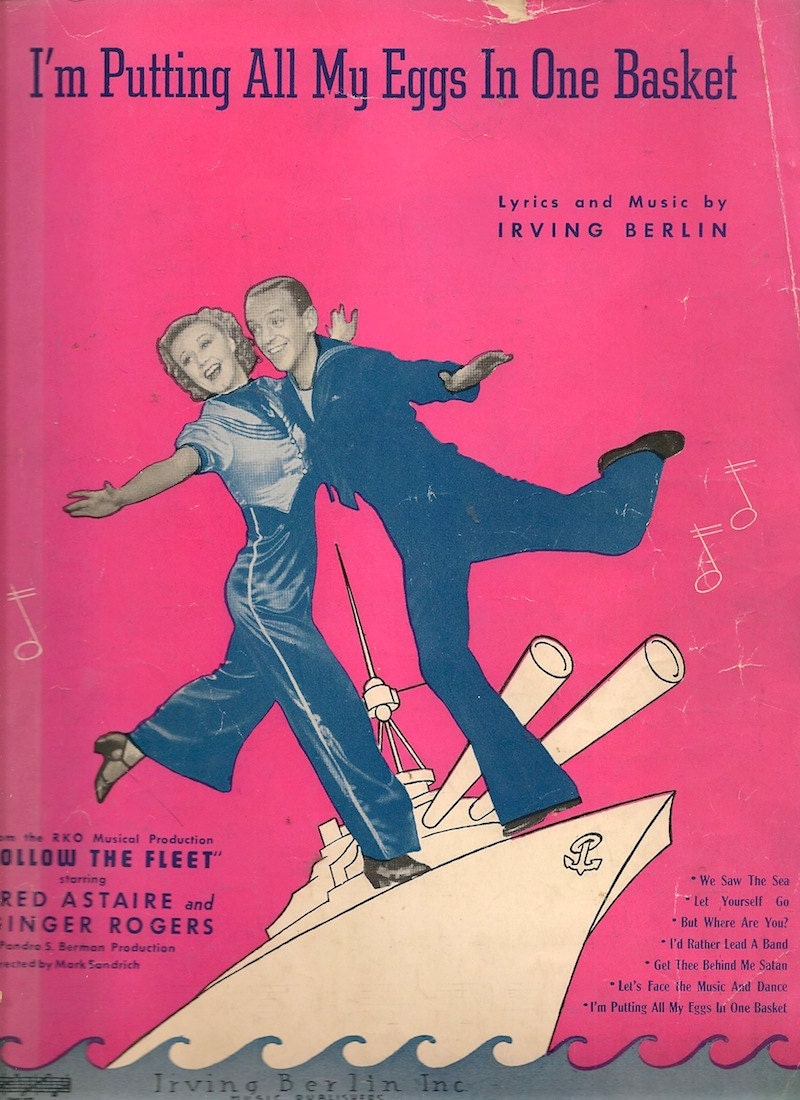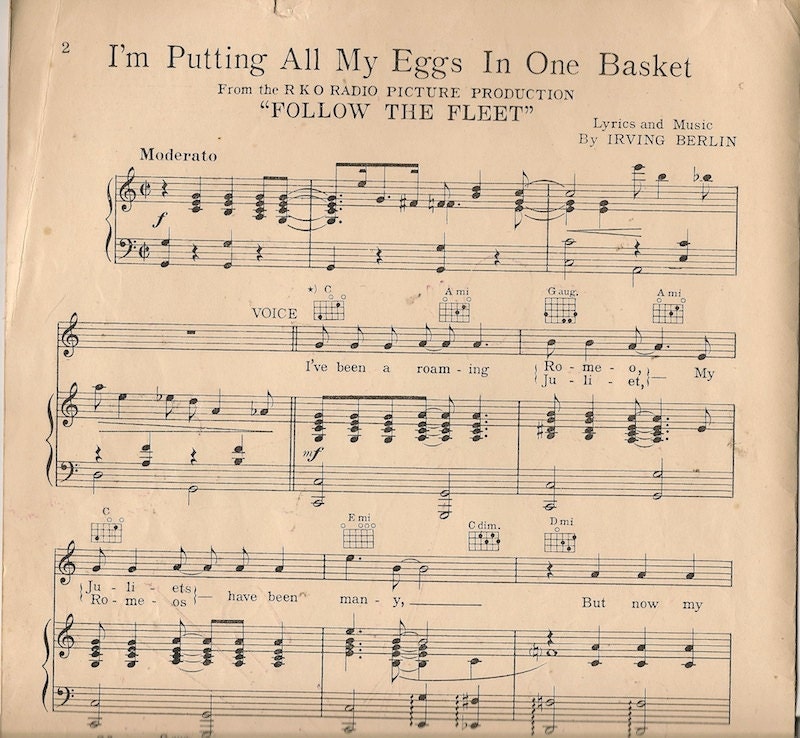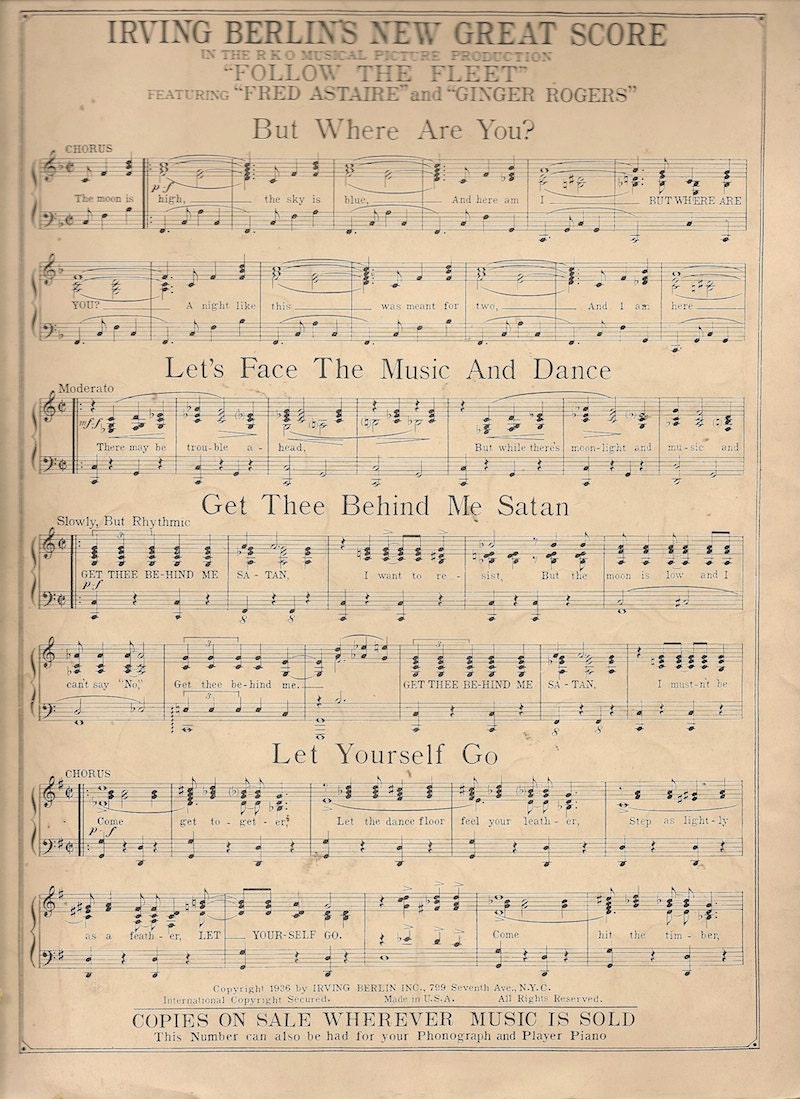 I'm Putting All My Eggs In One Basket
Words by Irving Berlin
Music by Irving Berlin
Irving Berlin Inc, 1936
Great for framing!
From the RKO Musical Production "Follow the Fleet" starring Fred Astaire and Ginger Rogers
In good condition with wear to the edges.
Inventory # 40383

+ + + + + + + + + +

If you'd like to join my mailing list to find out about any upcoming sales or to get some cute clipart, please go to http://hazelcatkins.shop/about

to sign up. I promise to only write when it's really exciting, like a big sale or a birthday.